En menos de un mes, 15 hospitales Trusts del Servicio Nacional de Salud (NHS) del Reino Unido han elegido la plataforma TMIS de Kanteron Systems para integrar imagen médica y genómica clínica.
Semanas tras el anuncio de la disponibilidad del código fuente para el NHS de Kanteron Systems, los siguientes hospitales del NHS se han unido al grupo de usuarios de TMIS de todo el mundo: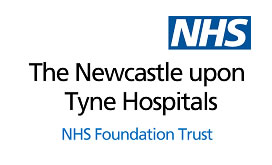 North Bristol Trust
Liverpool Heart & Chest Hospital NHS FT
University Hospital of South Manchester
Guy's and St Thomas' NHS Foundation Trust
Newcastle upon Tyne Hospitals
Addenbrooke's Hospital | Cambridge University Hospitals
NHS Greater Glasgow and Clyde
University of Bradford
Plymouth Hospitals NHS Trust
The Royal Marsden
Lancashire Care NHS Foundation Trust
NHS Forth Valley
Portsmouth Hospitals NHS Trust
Salford Royal North
Cumbria University Hospital NHS Trust
UCLH – University College London Hospitals
Nota: Previamente, Great Ormond Street Hospital (GOSH) ya era cliente de Kanteron Systems.
Esto probablemente represente la tasa de adopción de un sistema enterprise de sanidad más rápida del mundo.